Rahzel
Rahzel M. Brown, also known as simply Rahzel, is an American musician and beatboxer, formerly a member of The Roots.
Nicknamed the "Godfather of Noyze," Rahzel is a 2x Grammy Award winner with 7 Grammy nominations. He is known for an ability to sing or rap while simultaneously beatboxing, as evidenced in his performances of "Iron Man" and his signature song "If Your Mother Only Knew", a hidden track on Make the Music 2000. His talents are showcased in various solo projects as well as on Ben Harper's 2000 single, "Steal My Kisses." He also provided his own voice on video games SSX and SSX Tricky.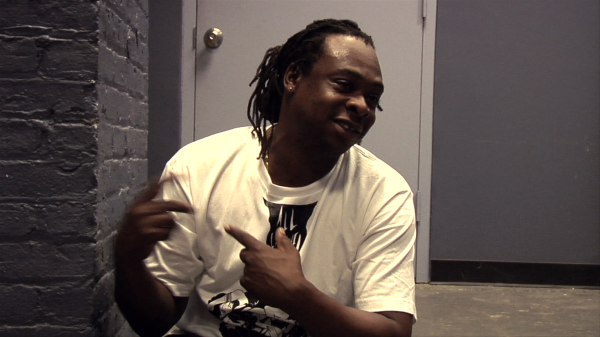 Jarobi White – A Tribe Called Quest
Jarobi White (born July 1, 1971) is an American hip hop artist, and one of the four original members of the iconic hip hop group A Tribe Called Quest. Although he did not rhyme on the albums, he came up with ideas for songs like "I Left My Wallet In El Segundo," which became a single off the group's first album. He also contributed to versions of the songs "Push It Along," "Youthful Expression," and "Can I Kick It?" He also appeared in five of the 13 music videos the group filmed. Widely regarded as the heart of the group. He continues to produce songs with former bandmates Phife Dawg and DJ Rasta Root.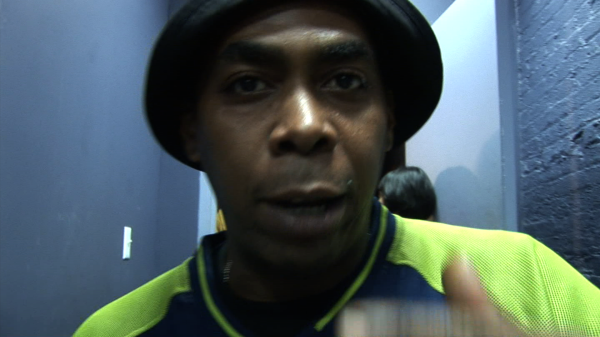 Parrish Smith – EPMD
Parrish J. Smith (born May 13, 1968), better known as PMD (Parish Making Dollars), is an east coast rapper from Smithtown, Long Island and one-half of EPMD.
PMD, who attended Brentwood High School,[1] currently resides in Bay Shore, New York. He is a member of the rap group, EPMD with Erick Sermon. He has released three solo albums, 1994's Shade Business, 1996's Business Is Business and 2003's The Awakening. Also, in 2002, he released an album with Japanese hip hop luminary DJ Honda titled Underground Connection. Recently, he has been on tour throughout the US and Europe.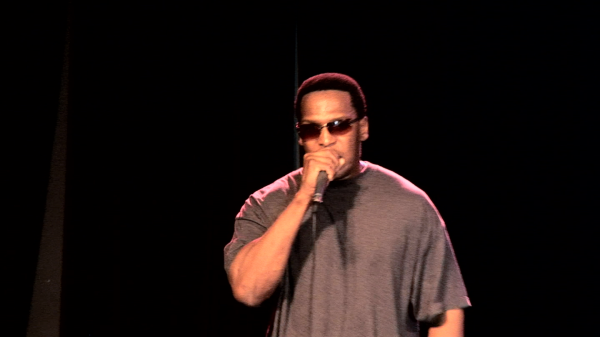 Masai Electro aka Masai Green
At the age of nine years old, he discovered his abilities to emulate the character Darth Vader from Star Wars. He is also a big fan of any synthesized sounds, such as: "The Gap Band" and "Rodger Troutman" etc. When such acts as "Doug E Fresh" and "Michael Winslow" came on the scene Masai discovered an outlet by way of using his phenomenal voice turning it into sounds.
After performing in a local Jr High School in 1985, talent. Masai then went on to open up for old school artists such as Will Smith, Biz Markie, Stetsasonic and others. All these performances lead Masai's talent to local radio and television commercials. Masai Electro made his way to New York City where he got the chance to perform on MTV and BET's 106 & Park. He also did an intro for rap artist Missy Elliot at the 2001 MTV music awards.
After performing for the Neptunes and doing a duet with Rahzel, Masai was later picked up by a corporate entertainment group known as "Rhythmslam" from Los Angeles and opened up for such acts like Jermaine Dupri and Magic Johnson.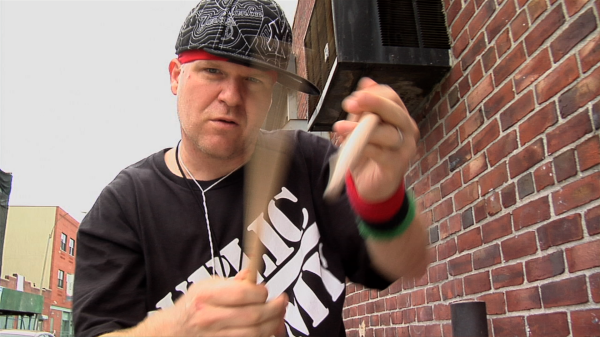 Swiss Chris aka Christoph Flueck
Originally from Switzerland, Chris earned his Bachelor's Degree in Performance from the Berklee School of Music in Boston. After gaining his paper at Dante Agostini in Switzerland (certificate in Contemporary Music), he further studied at the Drummer's Collective in New York. Swiss has also studied with diverse teachers like Bob Moses, Marvin "Smitty" Smith, Kim Plainfield, Casey Scheuerell, Kenwood Dennard, Joe Morello, Jim Chapin and last but not least, the Drum Doctor Dom Famularo!
Swiss Chris is currently working as an in demand session drummer and Music Director in New York; he also played with Gloria Gaynor on her 2009 South and North American tour. Prior to that Swiss finished a successful four years as the Music Director and Drummer for five time Grammy winner, John Legend, and is now building his own career with a forthcoming album to be released Internationally as well as finishing his book, Sticking With Swiss Chris. Swiss is also actively involved with his S.W.I.S.S. (Saving With Instruments, Samples and Soundz) Organization, dedicated to healing and educating people with musical instruments as well as to help in the spread of communication through music for betterment of the world.