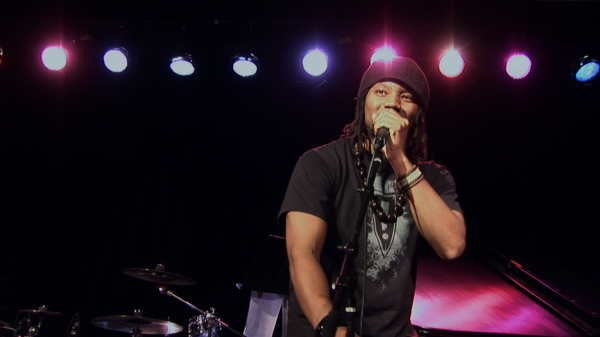 Maximillion aka Maximillian Reynolds – Sacramento, CA
What he's doing today?
Maximillion is currently working on track with Grammy nominated, and dove award winning artist T-Bones Tittle on his new album "Bionic Man". He's also Producing a lot of New EDM (Electronic Dance Music) with his new Label, Massive Drops, which is still in the works. Their first single will be with Max, and an up and coming local DJ Named Ted Hicks.
Max is currently booked at the huge Nor-Cali festival called Rock of Ages, and has two residences At District 30 night club and Splash Night club.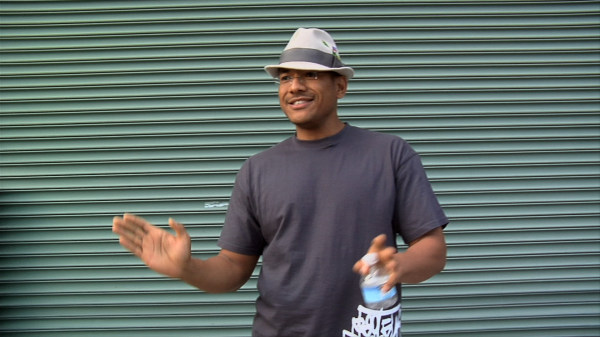 B. Flow aka Louis Philippe Arty – Plantation, FL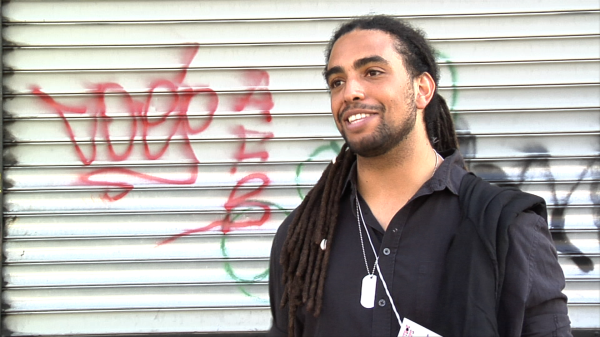 HeaveN aka Steven Canter –Atlanta, GA
"My name is HeaveN Beatbox and I am Crossover Beatboxer from the United States. I express what ever is inside of me. I am literally a product of my environment. What I hear, how I feel and what I see I capture and personify my experience so people can feel and relate to the music I create."
Over the past few years HeaveN Beatbox has emerged as one of America's most notable beatboxers. He first encountered beatboxing at the age of 14 mimicking sounds and replicating music played in his older brothers car to and from high school. He grew up learning how to beatbox after playing a game online called Counter-Strike where he quickly learned of other beatboxers through an online program called ventrilo that gamers used to communicate during online game play.
He started competing in open mic competitions and doing local shows in Atlanta Ga until 2008 where he was asked to open for Big Boi of Outkast, Kenny Burns, Dr. Cornell West and DJ Trauma. After, he featured in a Converse and Footlocker commercial, won and became a finalist for Fame national talent search, and performed shows on tours in a multitude of venues and clubs across the East coast of the United States. In 2011, he was hired by the US Embassy and Indian Government for a 7-city nation wide tour in India. In 2012 he became a 5 time Georgia State University Open Mic winner, a 3 time Top-16 American Beatbox championship qualifier and the current 2012 American vice-beatbox champion. Last March he was one of 3 American representatives at the 2012 World Beatbox Championships in berlin Germany and placed 3rd place at the Boss Loop Pedal World Championship in Hollywood, California. He is the first beatboxer to ever be incorporated into a circus and is currently on a 9 month USA nation wide tour with the World renown UniverSoul Circus.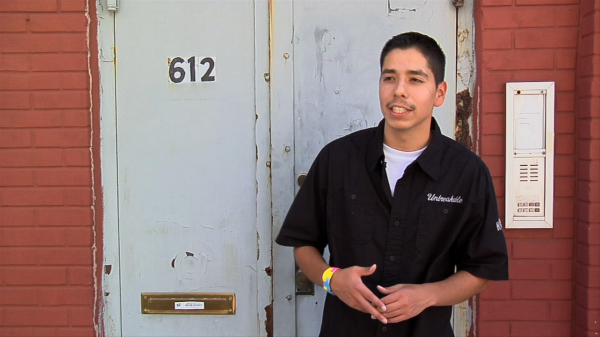 Frisco aka Francisco Romero –San Francisco, CA
Francisco Romero (aka FriScO) was born and raised in San Francisco, California. At 22 years of age, Francisco is a world renowned professional beatboxer known as the official 2010 United States Beatbox Champion. His unique beatboxing incorporates robotic effects, a one of a kind electronic bass, and realistic percussion sounds. Through this, he creates original beats that integrate various music genres using only his mouth and vocals. Francisco has been beatboxing for five years, developing his talent with time, practice, and dedication.
Francisco has traveled around the United States and Europe competing and performing in front of thousands of people. Known officially as the first American Beatbox Champion, Francisco has qualified and competed for the American Beatbox Champions (held in Brooklyn, NY) every year so far (2010-2013).  He has also competed overseas against the best beatboxers in the world.  After winning a wildcard video contest, he was chosen to travel to Graz, Austria to compete in the 2010 "Emperor of Mic" World beatbox battle. Then in March of 2012, he was invited and competed in the 2012 World Beatbox Battle Championships in Berlin, Germany representing the United States.
What he's doing today?
Today, Frisco still performs and does gigs from time to time.  However, he has focused most of his time on school.  A student at San Francisco State University, he is pursuing a degree in Business Administration in Management.  He will get his bachelors degree by fall of 2013.  He hopes to someday use his degree and incorporate the knowledge he has gained with his passion for beatboxing.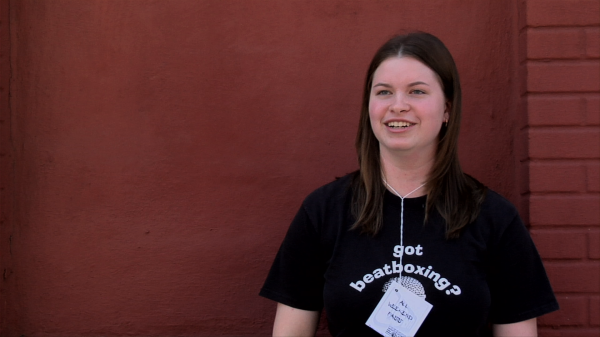 Lucky Monkey akaTiffany White –Tampa, FL
Tiffany Ashfield, a.k.a. LuckeyMonkey was born and raised in Tampa, Florida.  LuckeyMonkey has been a beatboxer since July of 2006 and is constantly honing her skills and spreading the knowledge of beatboxing to others. She has done multiple workshops to students of all ages to get them intrigued and involved in the wonderful world of beatboxing. Not to mention, she has performed abroad in countries such as England, Germany, and Belgium. In 2010, LuckeyMonkey competed in the first U.S. Beatboxing Championships where she made it to the final eight. LuckeyMonkey is one of the most talented female beatboxers, so keep your eyes peeled for upcoming events!
What she is doing today?
Since the competition Tiffany married to another beatboxer, Fat Tony, and they perform under the alias TNT. Recently relocating to Nashville, Tennessee, she hopes to launch a career into the music industry as a recording engineer and performer.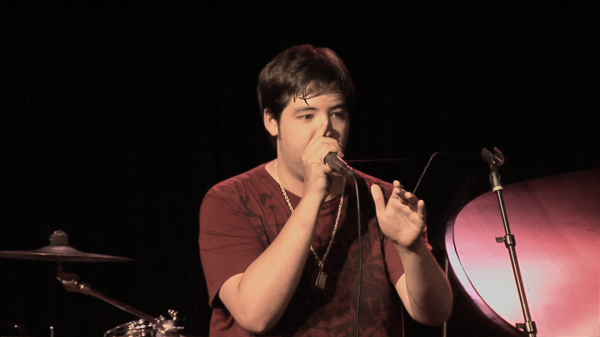 The Human Drum Machine aka Nick Fox –New York City, NY
Nicholas Fox AKA Human Drum Machine (Mouth Percussionist, Sound Effects) Is a corporate raider by day and beatboxer by night.  He has been a freelance vocal percussionist in acapella groups, bands and artistic projects throughout NYC for 10 years.  Besides anchoring the rhythm section of KTB, he has jammed with bands fromHamburg to Toronto and everywhere in between.
"My origins are in the a cappella world. I don't rely on tricks that no one else can do; I think I put together the best of what's out there in a way that really makes you feel it—"
What is he doing today?
Mr. Fox can be seen performing around New York with the group, Kill the Band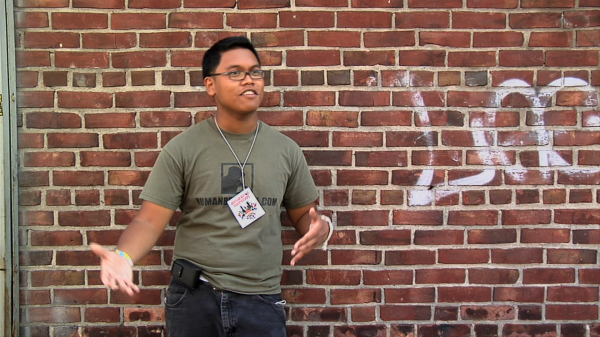 NYC beatbox aka Christopher Celiz– Flushing, NY
Though he did not begin beatboxing until high school, the idea began brewing when he was just in sixth grade. Celiz explained that one track, "The Four Seasons," by Rahzel and Kenny Muhammad inspired it all. "The coolest thing about that was I couldn't tell who was who at the time," Celiz explained. "So it always peeked my interest. I would just fool around in junior high school with friends, 'hey let's start beatboxing and you can rap or whatever.' We'd go back and forth. In high school I would finish all of my homework and I just really wanted to pursue something that was my own. I picked it up and I never really stopped. I'm 21 now, almost 22."
He has been recording and beatboxing with different groups during his time at Fredonia. "I used to be a part of Much More Chill for about three years," Celiz said. "I love those guys. I played from my heart. I learned a lot from being in that group. About myself, what it is I wanted to do with my music."
What is he doing now?
Chris has competed in the Toronto Beatbox 2012 competition.
In addition, he has also been recording and collaborating with other friends. "The most recent thing is Fredonia's Studio Sessions [with] my good friends Jordan Kinne and Eric Fahy," Celiz said. "They just recorded audio and shot a video and put a really fun video together. "It's kind of turning into a career and it is fun."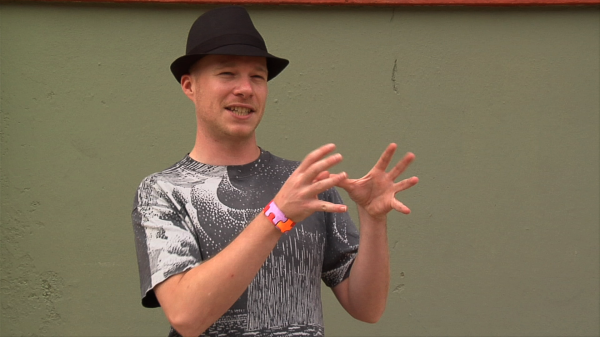 The One Mouth Band aka Sam Rogers – San Francisco, CA
Sam Rogers is an award-winning solo vocal performer. He is called "The One Mouth Band" for good reason: he makes all the sounds of a band using only his mouth — bass, guitar, synthesizers, horns, mouth-defying drums/percussion, and more — with the precision of a seasoned musician. He is the first solo act to compete (and win!) in an a cappella group competition, was a founding member of the monthly beatbox salon "The Vowel Movment", and he happily astounds audiences from San Francisco to Sydney to Sao Paulo to Salzburg to Singapore.
Sam grew up in a musical family, spending half his time backstage in smokey blues clubs and outdoor festivals or recordings studios where his father, Roy Rogers (the slide guitar player, not the cowboy), played the blues with John Lee Hooker and produced Grammy-winning albums like "The Healer." The rest of the time his mother, herself a folk singer, exposed him to folk, world, new age, and experimental music through her music/gift shop where Sam often "worked" as a child. After hearing Bobby McFerrin for the first time, along with a love for a cappella singing, Sam went on to found the successful teen a cappella group 'Til Dawn, study vocal jazz under legendary arranger Phil Mattson, tour the US & Canada as the vocal percussionist for collegiate a cappella group Audio Radiance, help found the improv theater/a cappella group Improvox, pioneer the use of live looping technology in a cappella settings, and perform with dozens a cappella groups, improv troupes, and bands. Get ready for organic human music that will blow your mind, beckon your heart, and shake your booty!
What he's doing today
"Since the 1st US Beatboxing Championships, The One Mouth Band has continued to perform/teach in Europe, Australia, and North & South America. He recently released a 3rd solo a cappella album "Could Love" to critical acclaim, and can frequently be found collaborating with other musicians & artists. He lives on a sailboat in the San Francisco Bay."